Photo of the Week
November 24, 2019
---

It does the heart good to see history being preserved so well. CZ Images contributor Bill Fall was riding around in Colon last week and snapped to the photos below. This building was the Cristobal School that was built in 1918. The letters above the front door are still present to which say "Cristobal Colon". This is quite a majestic old building and is characteristic of the fine architecture the builders of the Panama Canal, Canal Zone government buildings and housing. Bill said that the building houses government offices. One thing that caught Bill's eye were the doors on each end of the building. There words above these doors. Boys / Girls. You can see the word Girls in the photo at the bottom. The boys and girls must have been segregated in the early days. This might have been for recess purposes keeping to two apart. Only thinking out loud there.
The photo above is one that I found a long time ago on eBay. The building looks the same as today.
Thank you Bill for sending these two gems.
Since Thanksgiving is this week, I want the say Happy Thanksgiving to all of you CZ Images visitors.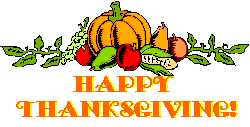 ---
Home| Photo of the Week | Photo Archives | Main Show Room | Photo Room | Military History
PC History | Gift Shop | Links