Danny Norman's Photos From Home
Panama City Sky Line at Sunrise. Taken from the Diablo Club House Hill.

---
Photos take this past December at Balboa High School
---
Photos from on top of Campaņa Mountain.
---
Photos taken while climbing "El Baru" in Cerro Punta.

Miscellaneous photos in the Vulcan / Cerro Punta. The waterfall can be seen from the Inter-American Hwy on the way up to the the Vulcan.

---
Dredging Division Hyacinth Drag Line site at the old Gamboa dump.
---
---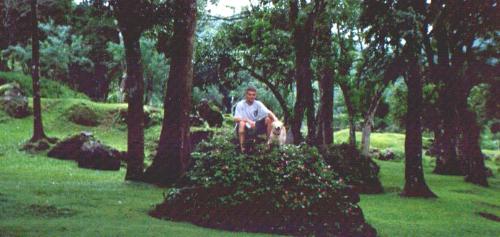 Danny Norman with his dog in El Valle.
---
Home| Photo of the Week | Photo Archives | Main Show Room | Photo Room | Military History
PC History | Sign Guest Book | Read Guest Book | Search CZ Images | CZ Web Searcher
Gift Shop | Links