Christmas Lights (Continued)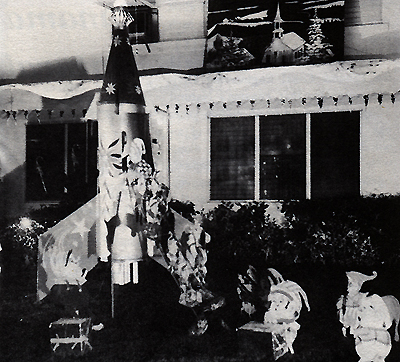 Traditional characters, the elves, and a traditional winter scene at top right share billing with the most modern of touches, a missile complete with lighted nose cone tip. And presents are being loaded aboard for delivery someplace in outer space.

A Canal theme: A model "mule" with line attached to the small boat transiting Santa, an elf and a bag of toys.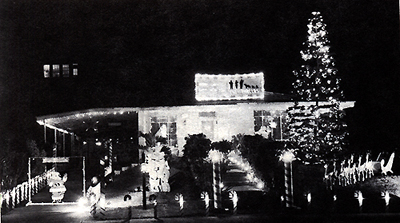 A huge Christmas card shares top billing with a huge lighted tree. Artistic balance plus a framework and background of candy canes and hundreds of lights make this display all but overwhelming. There are huge bows on the big canes, an elfin-angelic musical group near Santa and the traditional reindeer and sleigh near the base of the tree..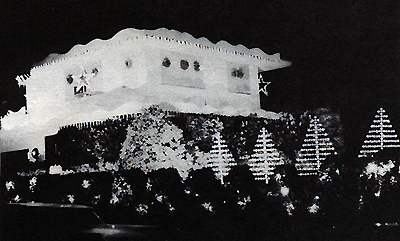 Again, floodlighting combined with spot-lighting in shrubbery are spectacular, with the traditional stars above sharing attention with the modernistic all-light Christmas trees in the yard.