Photo of the Week
July 1, 2001
---

Back home in the former Canal Zone, the 4th of July was celebrated by all as a little piece of America's Birthday arrived. The 4th of July was a big part of Canal Zone life since an American presence started back in the construction days. For many years I was involved with the organization of the Independence Day activities in Forts Clayton and Davis. After the treaty, the parades that we all knew going down the streets of Balboa or Ancon were a thing of the past.
This week's Photo of the Week show a group of kids waiting for the parade to get moving. This photo was taken in 1995 which was basically the last year that a BIG celebration and parade was held. I set up a presentation a couple of years ago and these images are from that presentation. Click here to visit the presentation.
Below is the 1992 Program Cover depicting the 1992 theme - "In Remembrance of World War II - Defense of the Panama Canal". The program covers were designed as part of a contest. Others are shown at the presentation.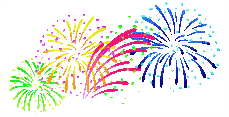 ---
Home| Photo of the Week | Photo Archives | Main Show Room | Photo Room | Military History
PC History | Sign Guest Book | Read Guest Book | Search CZ Images | CZ Web Searcher
Gift Shop | Links