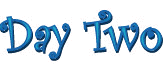 ---
Day two of the Ocean to Ocean Cayuco Race starts on the Atlantic side of the Gatun Lake, Panama Canal. The race is started at the Gatun Locks. The Cayucos then paddle through the Gatun Lake Anchorage, into the Banana Channel and then follows the Canal to the end at Gamboa. This is the longest leg of the race and some don't make it all the way. A Military Landing Craft (LCM) is used to follow the race and pick up those that have difficulties. Sometimes Gatun Lake can be very rough. Rough water one makes it very difficult for the cayucos. Cayucos are removed from the water at the Panama Canal Commission's Dredging Division in Gamboa to rest until day three....THE FINAL DAY.
---
There will not be enough time to make up thumbnails for each day of the race, so I will just list the photos by name. Click the photo's name to view the photo.
This set of photos are from Mike Norman.
---
More to come!!