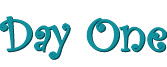 ---
Day one of the Ocean to Ocean Cayuco Race is held on the Atlantic end of the Panama Canal. The race is started at the Cristobal Yacht Club in what was originally part of the French canal. The Cayucos then paddle around Pier 16 into Limon Bay and then head up the Canal channel towards Gatun Locks. This is a short leg of the race compared to the second day, but it is sometimes very rough. Rough water will little freeboard doesn't work well.
---
There will not be enough time to make up thumbnails for each day of the race, so I will just list the photos by name. Click the photo's name to view the photo.
This set of photos are from Mike Norman.
---
More to come!!